Fabricating
We have several dual head CNC routers to quickly trim multiple parts at the same time.
Fabricating
A simple 3 axis trim and hole pattern.
Fabricating
This is a Macaroon Display Tray that we made using our fabrication processes.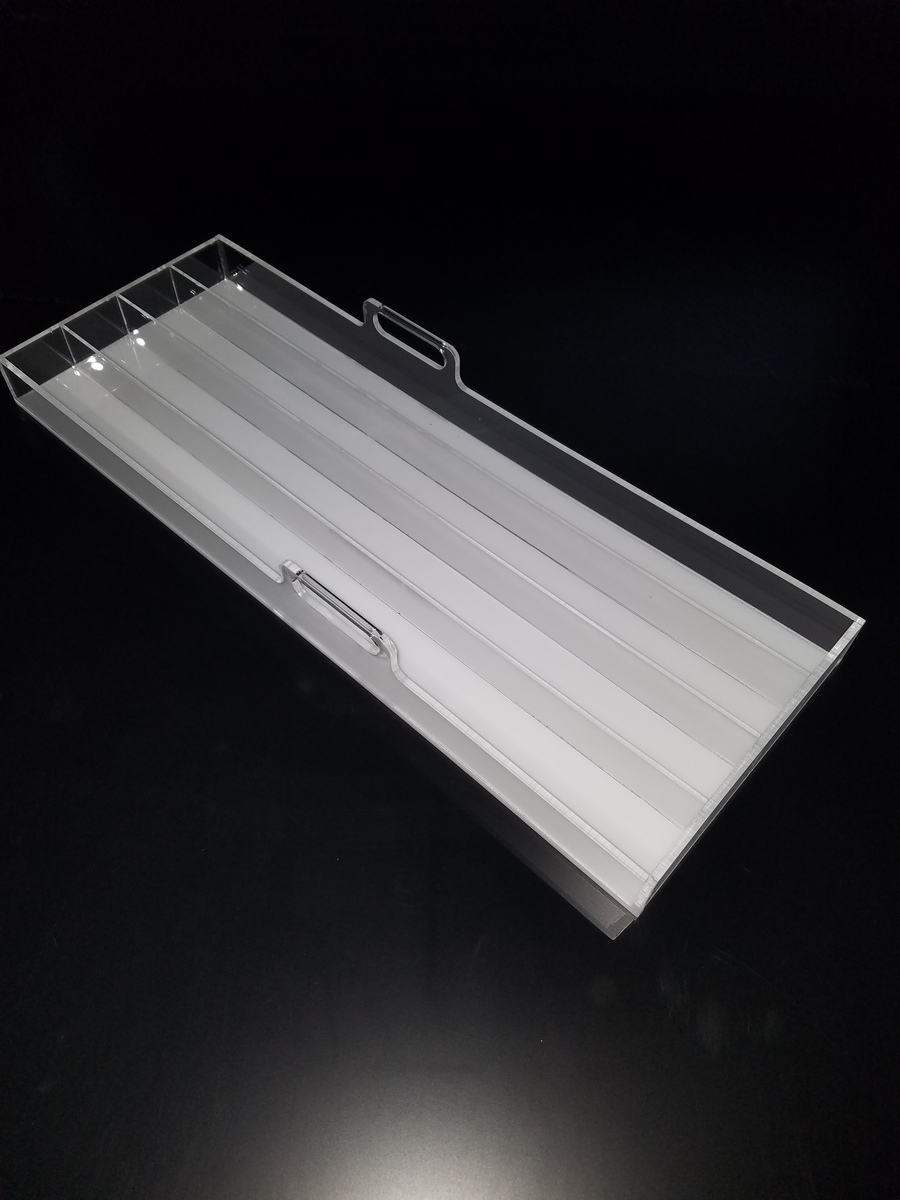 Fabricating
First article sample of a Display Riser.
Let's Start Something new
Say Hello!