We manufacture to ISO9000 standards, and have a very structured system in place to produce your plastic component from concept to functioning part. We have capabilities to create a vast array of plastic components, and we want to be the source for all your plastic needs.
At TLD we meet all your plastic needs from concept design to shipping to the end customer. Our capabilities include engineering design, prototyping, mold and tooling building, fabricating, vacuum/thermoforming, injection molding, sheet & raw stock materials.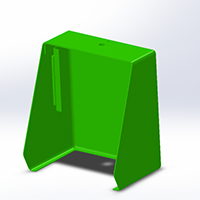 Engineering Design
With 32 years of Engineering Design experience, we're able to give direction to the customer in regards to their product design, so their product can be manufactured utilizing our plastic molding processes. We have engineering and tooling teams to help take an idea from concept to production as easily as possible.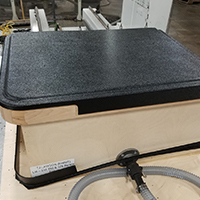 Prototyping
We have 3D modeling capabilities that allow us to turn the customer's design into a mold that we can quickly produce prototype parts from. Design changes are easily and quickly accommodated with our in-house tooling capabilities.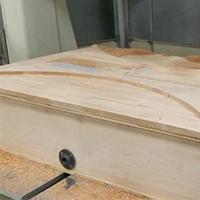 Mold & Tooling Building
Our tooling team designs and fabricates tooling with the most advanced materials to provide reliable, lasting tooling.  Molds can be made from materials such as Pine, Ceramic Fiberglass, Composites, and temperature controlled Aluminum.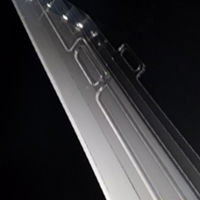 Fabricating
We offer a variety of materials and fabrication techniques to make custom products depending on the customer's need. With multiple 3 and 5 axis CNC routers we can cut plastics with precision and efficiency. We have several line bend machines that allow us to make many different variations of POP displays and covers.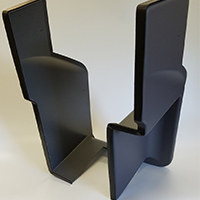 Vacuum / Thermoforming
Vacuum thermoformed parts are good replacement options for fabricated sheet metal components with complex shapes. We offer the highest level of technology to accomplish this for our customers. We have state of the art, modern vacuum forming equipment that allows us to be very efficient and precise in the production of molded parts.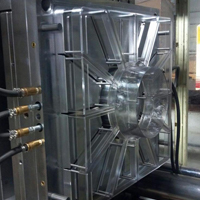 Injection Molding
We offer custom injection molding with press sizes from 75 tons up to 720 tons. We specialize in custom niche projects, running volumes as low as 50 parts, and up to millions of parts per year. We also have a long standing relationship with a China tool maker that can offer inexpensive molds if your budget doesn't allow stateside mold costs.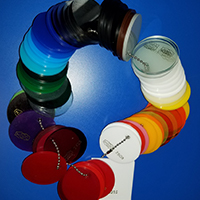 Sheet & Raw Stock Materials
There are millions of applications for plastic sheet, tube, & rod. We offer engineered/mechanical plastics, sheet, and sign & graphics plastics. We stock a variety of plastics including but not limited to: ABS, Acetal, Acrylic, Nylon, Foam Board, Kydex, PVC, PETG, Polycarbonate, Polyethylene, Polypropylene, Polystyrene. Profile shapes, rod, tube, sheet, Urethane, scratch resistant, corrugated and UV resistant.
Generating New Ideas.
Solving Big Problems
Our focus on customer service makes the difference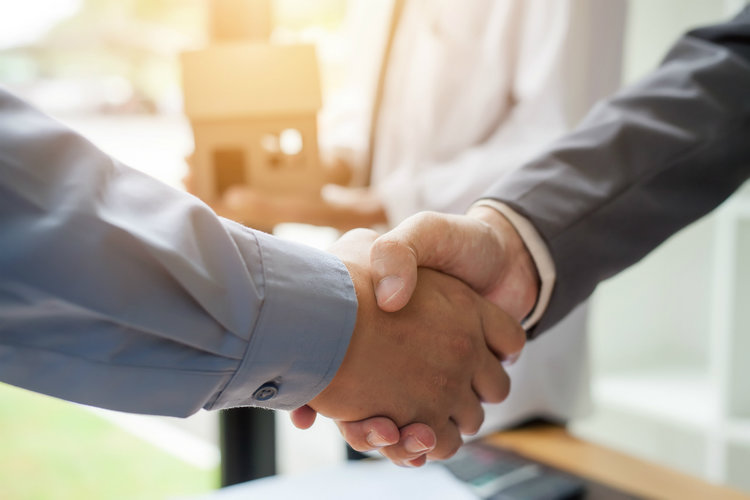 We're focused on customer service from beginning to the end of your project. Our goal is to build long lasting clients not short term projects. We'll work hard to earn your business no matter the size of your budget
View some visuals of our latest work and what we do best.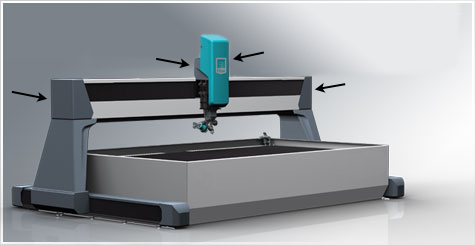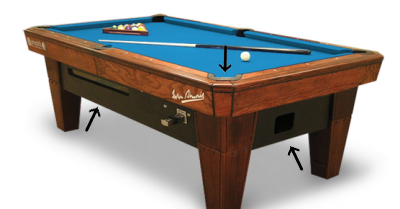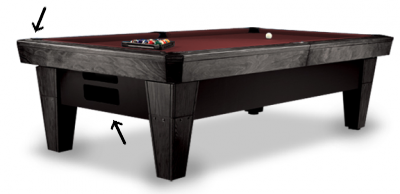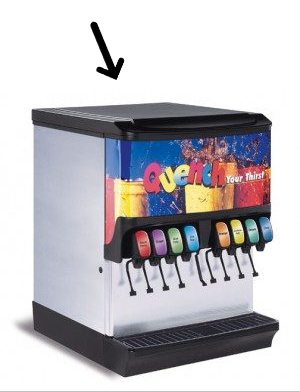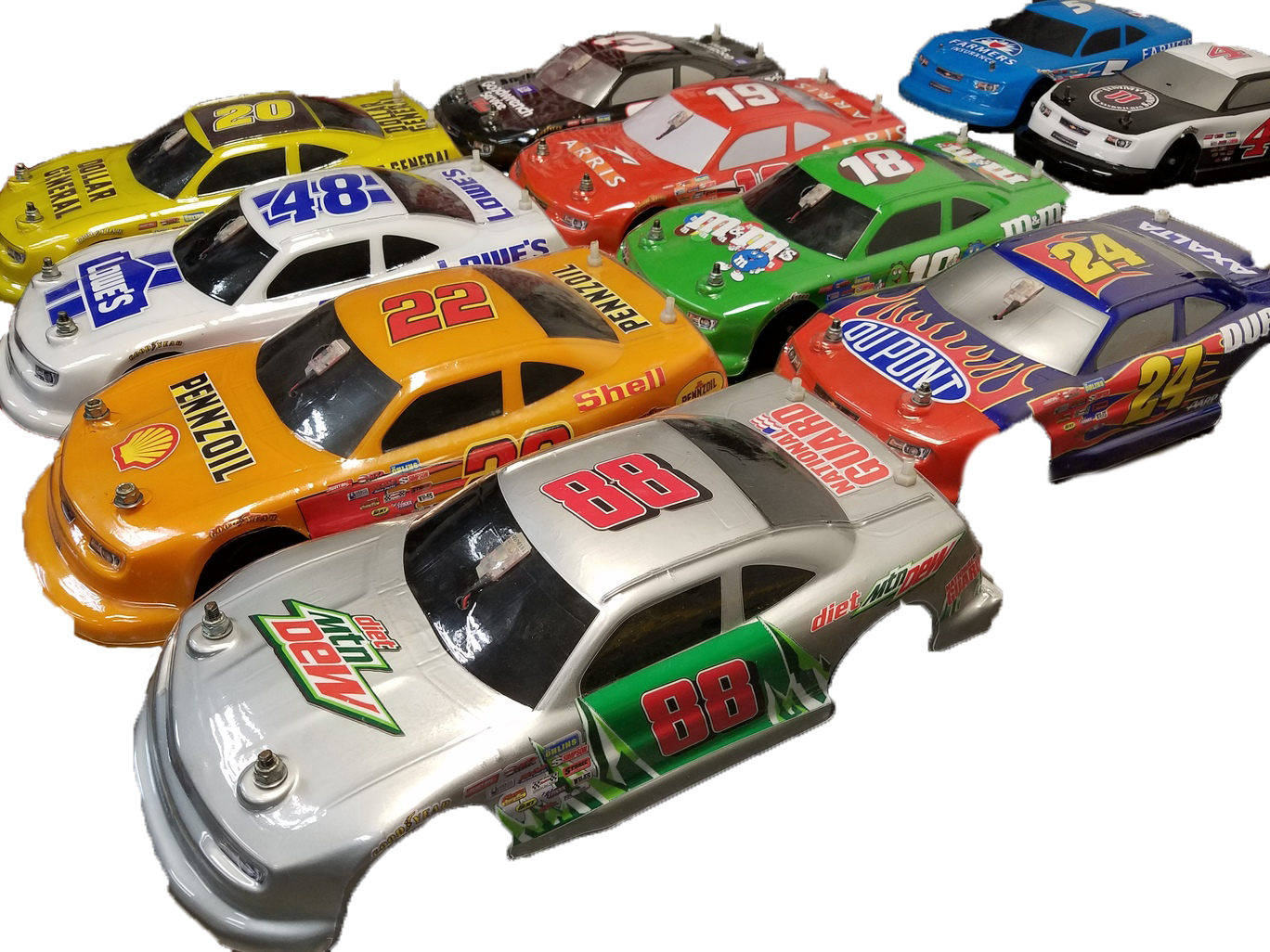 "
TLD goes above and beyond to make sure that we have on time, quality parts, at a fair price that enables us to meet our customer's expectations. On more than one occasion, we have approached them with some very challenging requests. With due diligence and persistence on their part, TLD is able to accommodate these difficult requests. If only all our suppliers were more like TLD!
"
"I've worked with Todd and TLD for almost 20 years on dozens of projects. The reason is Todd makes it happen. We've done thermoforming, injection molding, built Injection mold tooling (some big ones!) and numerous other projects. Todd has always leveled with me. He's a stand-up guy​, and​ been great to work with."
"I have been working with TLD for over a decade, mainly providing parts for the aerospace industry and now the intralogistics industry. I have always had excellent service with competitive prices and very good lead times. The quality has always been great for large and small components of varying sizes, complexity and colors. Todd has also been very helpful reviewing our components for ease of manufacturing and cost reduction. It is a huge help to have a manufacturer that you can trust regarding deliveries and quality. I look forward to working with TLD in the future."
"Todd has worked with us on several projects that has helped improve our product."
His knowledge of material and design has served us well.
Let's Start Something new

Say Hello!
We'd love to talk to you more about your next project